Who Is Using Fotomoto?
With
several thousand members

including art photographers, event photographers, and illustrators in our community it's not easy to pick only a few. Here are some of our staff's favorite sites from our colorful community.
Photographers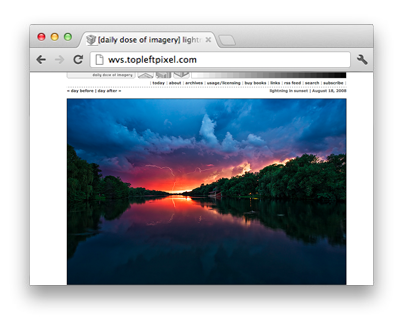 Sam Javanrouh
With hundreds of thousands of monthly web visitors and more than 25 awards for his work, Sam Javanrouh is probably one of the most famous photo-blogging celebrities on the internet. Sam is a valued member of the Fotomoto advisory board and has been a great help to us from the very beginning.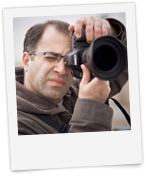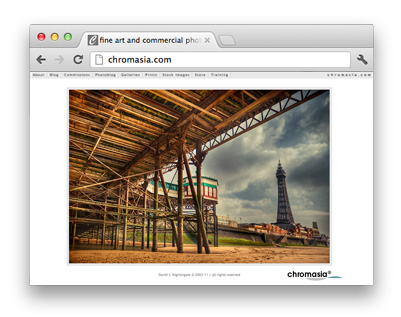 David J. Nightingale
David is one of the earliest members of Fotomoto. According to the Financial Times, David J. Nightingale's photoblog Chromasia is the 6th most influential blog in the UK. Chromasia has been featured on BBC, Digital Camera, Digital SLR User, JPG Magazine, and several other websites and magazines, and more.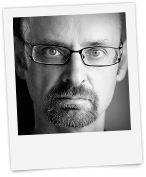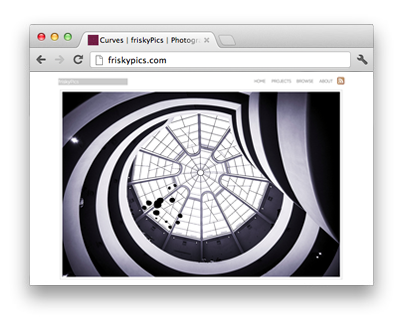 Faisal Sultan
Faisal, a finalist for several photoblog of the year awards and one of the earliest members of Fotomoto, started taking photographs "after knowing next to nothing about the technicalities". This is how he describes himself on his photoblog: "I'm just a geek with a camera... standing in front of the world... asking it to love him."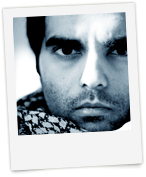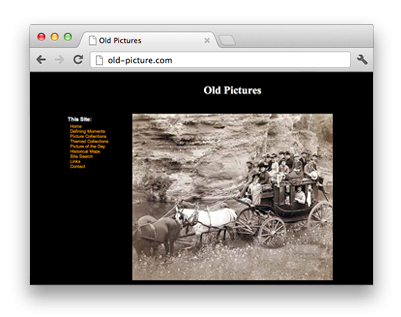 Paul McWhorter
Paul has carefully curated and restored historic images from different eras, and has created one of the biggest collections of old pictures, from 1850 to 1940. These images were only available in old dusty libraries, but now with Fotomoto's help, he has made it possible for everyone to hang these pictures on their walls.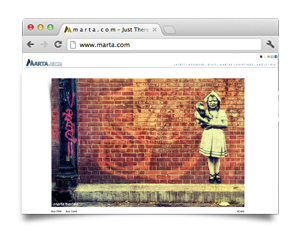 Marta Barcelo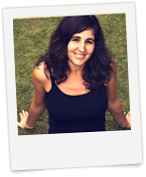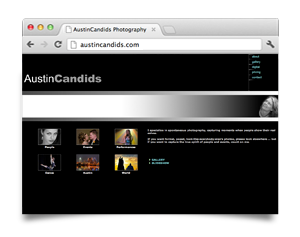 Tony Spielberg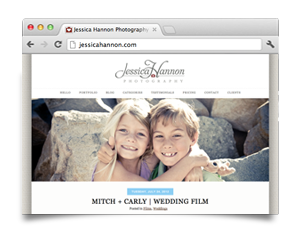 Jessica Hannon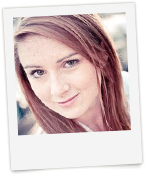 Designers and Illustrators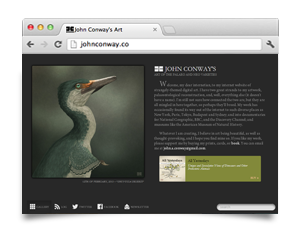 John Conway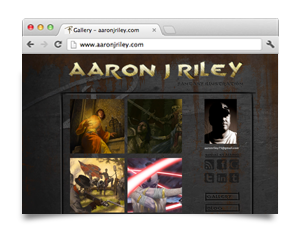 Aaron J. Riley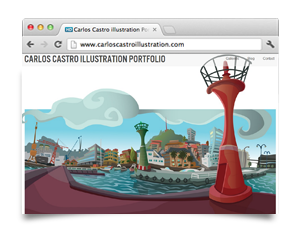 Carlos Castro
Photo Communities & Solutions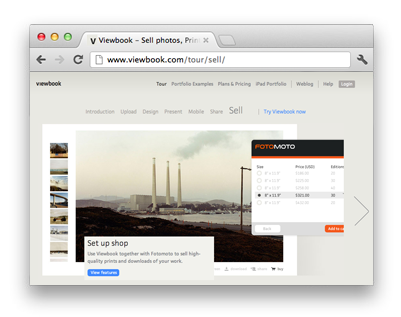 Viewbook is a slick portfolio-building tool for artists. Now with Fotomoto integration, viewbook portfolios are not only beautiful, but also let artists sell their work right from their portfolio page.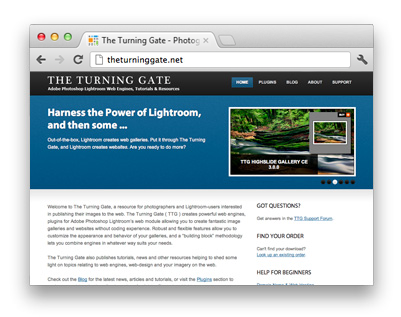 The Turning Gate is a simple and elegant plugin for Adobe Lightroom to publish images to the web. It uses Fotomoto's API to add e-commerce to these beautiful galleries.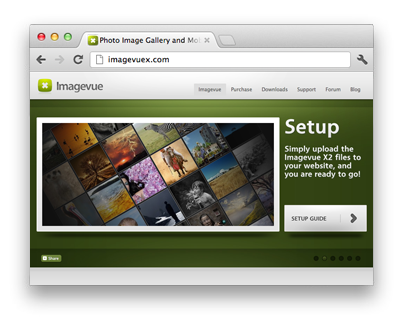 Imagevue is a Flash online image gallery for your web site. It leverages Fotomoto's API to offer a seamless integration of Fotomoto's e-commerce solution.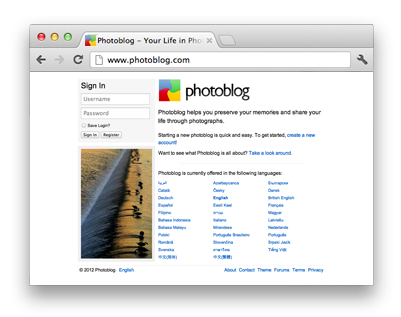 Photoblog is a simple to use photo blogging platform that helps you share your life through photographs. Photoblog pro-users can use Fotomoto to sell their images, either in print or digital.